Have a iPhone lightning cable where its white insulation has been peeled off and the internal wire exposed?
If the cable is still functioning, e.g. you are able to charge your phone and transfer data, do not throw it away. You can save the cable by a simple fix.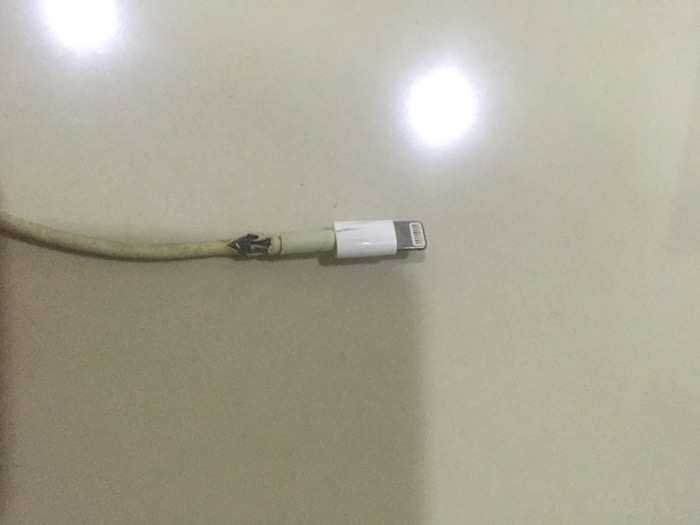 First, you need to find a heat shrink tube that is about the size of the lightning cable connector. It is better to get a heat shrink that shrink more than 50% when it is heated.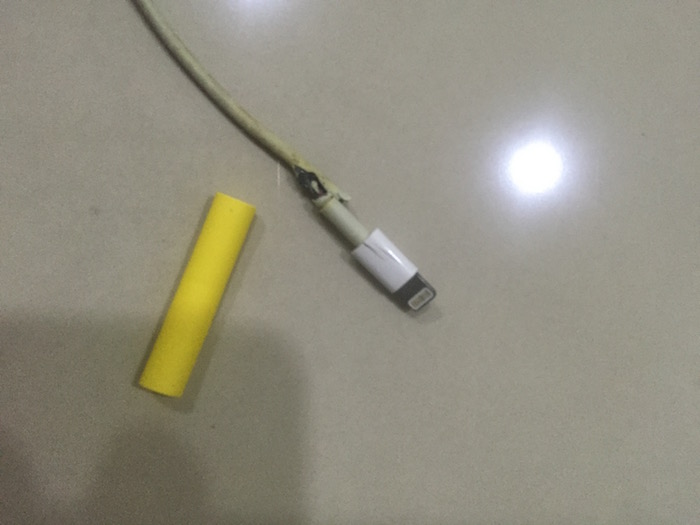 Second, cut the heat shrink tube so that it has the length enough to cover the exposed wire and the connector.
Third, apply some heat using heat gun. I don't have a heat gun so I use a cigarette lighter. Be careful not to over heat as it will burn your cable. You can also use hair dryer.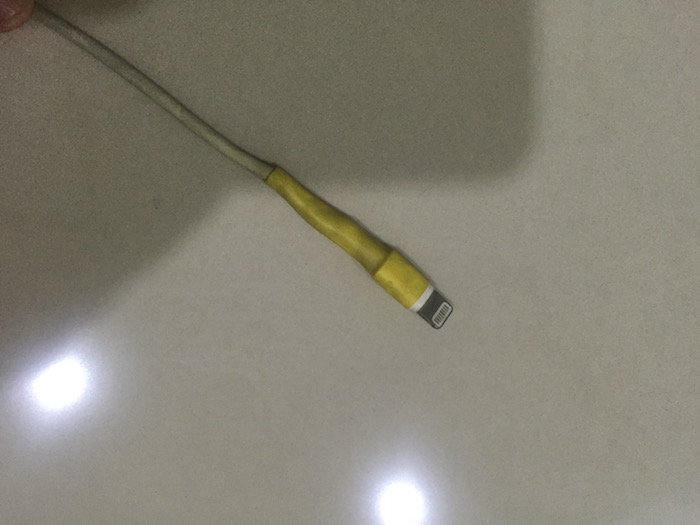 It's a pretty easy and good looking repair. You can get heat shrink at most of the electronic shops (not the gadget shop). If you stay in KL, you can find electronic shops at Jalan Pasar at Pudu. Alternately, you can buy it online (e.g. Heat Shrink – where I bought mine).