Just discovered a really simple way to eat kiwi.
Here you are…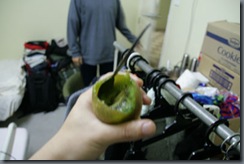 Simply cut the kiwi into half and eat the fruit with a small teaspoon and that's it! No need peel the outer skin and cut it into pieces :)
The kiwi in New Zealand here is so yummy!