Before we go to Motueka, we went back to the Waikoropupu Spring to hope to get clear shots of the spring. Unluckily, the result was same as yesterday.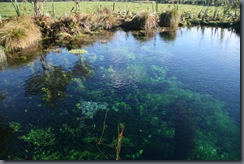 Waikoropupu Springs
After that we went to The Grove near Clifton, a place with a lot of big rocks. Not very interesting but not bad too.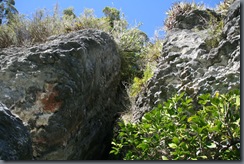 The Grove
After we had reached Motueka, we checked in a hostel called "Laughing Kiwi hostel". It is a very nice hostel. We stayed in a double and a twin bed room and it only costs NZD22 per person. I like the design of the hall and kitchen, it is large and comfortable.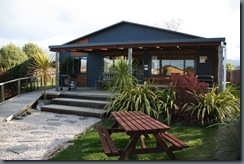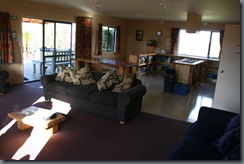 Laughing Kiwi hostel
At evening, we went to a beach near by the city called "Raumanuka – Motueka Sandspit". It atmosphere was cold and the view was nice. Took a few great shots there.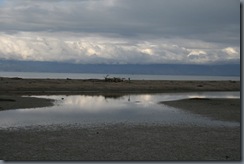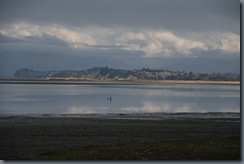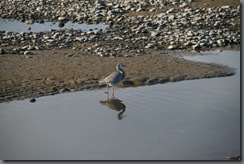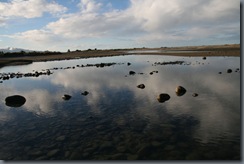 Motueka Sandspit
After came back from Motueka Sandspit, we decided to stay another night at this Laughing Kiwi hostel because we can leave our gears here and tomorrow we can go to the Abel Tasman Tour.
For dinner, we cooked Chinese style's mushroom soup, sardine, salmon fish and rice.